IT that works for you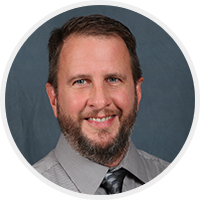 HALIFAXtec is a complete technology solution provider. We are 100% committed to making sure business owners have the most reliable and professional IT service in Volusia and Flagler County. We can solve your IT nightmares once and for all.
Here's why your business can depend on HALIFAXtec for complete IT services and support:
REASON 1 –  We take the time to get to know your business and provide the right kind of IT support you need.
REASON 2 –  We pride ourselves with our End-User training.  When the people that use your technology are well versed in the applications they are using, they will be more efficient and productive employees for your business.
REASON 3 –  HALIFAXtec is dedicated to making sure we keep your IT infrastructure running at it's optimal level.  We make sure issues are dealt with in a timely manner and ensure your IT issues are resolved to their completion.
REASON 4 –  We use only the best software tools in the business to monitor and secure  your IT environment.
REASON 5 –  Speed of service is critical here at HALIFAXtec.  We know that every second your network or a server is down that it is costing your business money.
Our custom service packages deliver what you need and want without overstepping the boundaries of your budget. From cloud services to data backup, HALIFAXtec is here to team up with you and your company for expert support.