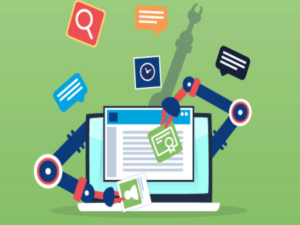 What if you could download and store industry-related knowledge from each employee at your business? A knowledge management system (KMS) does just that. It streamlines the way businesses organize and share their collective knowledge for current and new employees to easily access and utilize while carrying out their responsibilities.
What Is a Knowledge Management System?
A knowledge management system protects a company's information assets while putting that information to daily use. A KMS prevents outside parties from accessing unauthorized information while letting current employees access this information to improve their productivity.
A good knowledge management design includes:
Engaging information about different aspects of business operations
Processes and directives that demonstrate how staff members should interact with each other and the organization as a whole
Intuitive interface for easy use
Excellent security features
Some business leaders opt for a pre-designed KMS, such as Bloomfire. Others hire software designers to craft a custom KMS for their organization.
Why Do You Need a Knowledge Management System?
A well-designed knowledge management system vastly improves many areas of personal interaction and operational minutia. It prevents company leaders from repeating the same information, techniques, or training instructions. That way, you can spend more time helping your business make valuable progress while the system helps trainees and even veteran staff members become more comfortable and knowledgeable in their roles.
Benefits of a knowledge management system include:
Internal innovation and progress
Better customer and employee relationships
Accessible and intuitive information available at your fingertips
Elimination of redundant but necessary tasks
Well-crafted, authentic company culture
You see, a KMS does more than make information readily available. It can transform the entire business and brand.
How to Implement a Knowledge Management System
Like any successful venture, KMS integration requires a clear plan with defined objectives. Your first step should involve preparation that includes your staff members and answers questions like:
What do they want to see in the new KMS?
What features would improve and streamline their daily responsibilities?
With what do they currently struggle with that software might resolve?
Use the responses to formulate an overall objective. You should also outline methods for measuring the system's overall success.
System Organization and Maintenance Best Practices
The keys to an organized, maintained knowledge management system are:
Regular updates and bug fixes to improve the interface
Check-ins with your staff members to gauge how to improve the system
An IT team that to manage maintenance, updates, and fixes
The ability to improve and expand the system to better suit your needs
Real-world Impact of Knowledge Management Systems: A Case Study
One knowledge management case study of an organization called Pathfinder International documented a system that made unrecorded "tacit" knowledge more available. The study found that usage of the system increased by 44% over a one-year period, and 96% of employees surveyed said they found what they needed in the knowledge management system.
Your business could take advantage of these positive impacts with a knowledge management system that fits your business's needs.